Dear Glen Morris United Church,
Peace be with you! I hope that you and your loved ones are safe, healthy, and warm. And I hope that in the absence of any of these essential things, you are still anchored in sources of comfort and resilience.
I have been enjoying small moments of glee lately watching the latest internet trend where people post short videos of themselves out for winter walks while still expressing their disdain for the cold and feelings of resentment about the energy it can sometimes take to do something as simple as getting out of the house.
Often titled something like "taking a stupid walk for my mental health" these videos do such a wonderful job of capturing how sometimes doing the right thing, even when we know it will make us feel better, can still be a challenge. I'm grateful for this humorous reminder that sometimes the only way out of a bad mood is through - that I might not be able to wait for the stresses and challenges of this pandemic and cold winter to go away but I can still bundle up and experience something new. It also reminds me that our faith is this same way, that sometimes I may need to simply bundle myself up in my doubt and brokenness and set off to serve Christ anyways. And perhaps, just like the warmth of the sunshine that can still find my face in the coldest of winter days, I can also know that God does not leave us without blessing in spite of the challenges we face.
May the peace of Christ find you in whatever challenge or struggle you are facing today,
May the peace of Christ inspire you to keep reaching for balance and wholeness in your life,
Yours in Christ,
Rev Michiko
Engage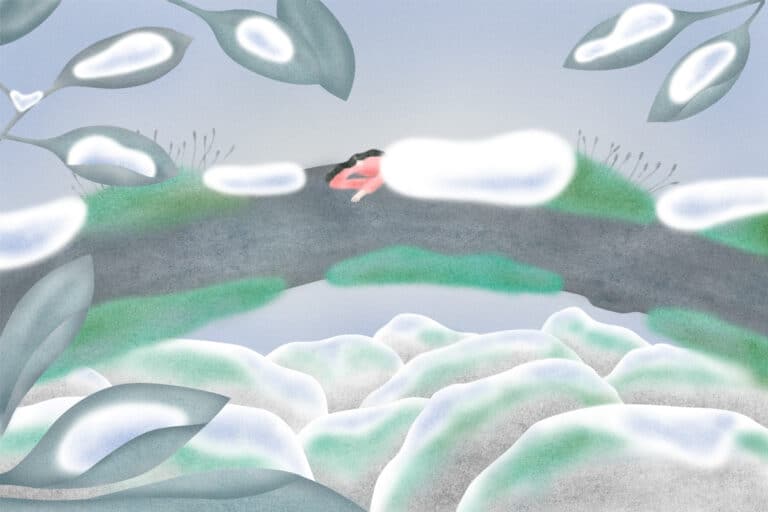 Katherine May's appearance on one of my favourite podcasts, On Being, arrived at just the perfect time as both the isolation of covid and winter was feeling like an unjust overlapping of challenges. In this episode, May reflects on how 'Wintering,' the acts of slowing down, resting, and retreating, can be an opportunity for replenishing. Click here to listen or read the transcript.