Peace be with you!
Check out this week's edition of the Passing the Peace newsletter for information about Sunday worship, the life and work of the church, and plans for worship over the summer!
Coffee Hour and Worship Service- Sunday June 21
Coffee Hour starts at 10 am & Worship at 10:30 am
Come as you are and when you are able! All are most welcome to join (pets included)! Sunday morning is your chance to connect with each other and share in worship. Over the next little while we'll be exploring the theme Unraveled: Seeking God When Our Plans Fall Apart. May we find God, like a Holy Knitter, stitching us back together and weaving us into the intricate web of life.
This week, we join with churches across The United Church of Canada as we celebrate Indigenous Sunday! You can learn more about The United Church's past and present work in the area of Indigenous justice here.
If you prefer to learn by watching, you can check out this short documentary from March 2018 when a delegation of Indigenous people from Canada travelled with The United Church to meet Indigenous people in Australia.
Simply click here on Sunday morning. You can also join by phone! Call 1-438-809-7799 and enter 87622543532# PLEASE NOTE, THESE ARE NEW LINKS AND CODE FOR PHONE STARTING IN JUNE
Please continue to keep the church in your prayers!
A very special thank you to all of those who are finding new and creative ways to bless the church with their time, talent, and treasure. Your support is what makes it possible for us to continue thriving as a church, even in the midst of these challenging times. Please click here for more information on how you can support the church financially.
Staying Connected
Many thanks to the small but mighty pastoral care team who have been continuing their very important ministry over the past several months. Please be in touch to let us know if you or someone else you know would like to be added to our pastoral care list. Feel free to reach out to me for a chance to have that "coffee hour" chat we haven't been able to have in a while. My number is 647-967-0746.
An article from Broadview Magazine:
I'm gutted that COVID-19 has taken away group singing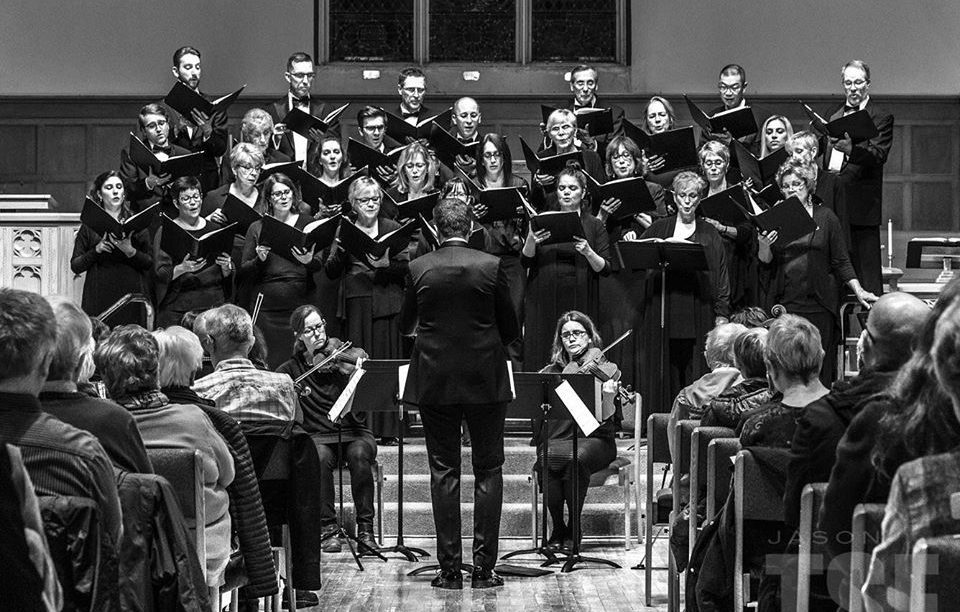 The Future of Worshipping During the Pandemic
Although there is recent news that churches may begin in-person gathering, the Reopening Committee of Glen Morris United has decided to remain closed until September 1, 2020. At that time, we will reassess the possibilities for in-person worship.
Summer Worship Plans
We will be sharing worship services with Knox United Church this summer. Rev. Gail Fricker from Knox United will be presiding throughout the month of July and Michiko will be leading worship in August. Currently, worship services are being shared online through: https://knoxayr.wordpress.com/on-line-worship-services/. Knox United also hosts a zoom coffee hour every week from 12 to 12:30, following Sunday morning worship. More details will be available next week.
A Message From Rev. Gail Fricker at Knox United Church
"On July 12th the theme will be 'Imagine New Possibilities' focusing on how we know God walks with us and when we trust that, we can create something new.I am hoping to have some people send me a very short video of them telling about an experience of when they felt God's presence walking with them. No more than a couple of minutes.If you are willing to do it, but worried about the technology, I can come round for a porch visit next week and film you. Have a think about it, and get back to me."
Please be in touch with Rev. Gail by phone (519-793-1954) or email ([email protected]).
A Summer Blessing (author unknown)
May you walk with God
This summer
In whatever you do
Wherever you go
Walking with God means…
Walking with honesty
And with courage,
Walking with love
And respect
And concern for the feelings of others
May you talk to God this summer
And every day and
In every situation
Talking with God means…
Praying words of praise
For the beauty of creation
Saying prayers of thanks
For friends and good times,
Asking God's help
In all your decisions
Expressing sorrow
When you have failed
May you talk with God
Every day. Amen.
Solstice blessings! Yours in Christ,
Michiko